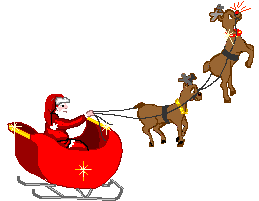 Santa Claus is Coming to Hidden Lakes!
It's that time of year again, and Santa is planning on making an early stop through Hidden Lakes on the evening of Sunday, December 10th between 5:00 P.M. and 8:00 P.M.!
If you have any good little girls and boys at your house that would like a visit, please call, text or email me BY 5:00 P.M. ON SUNDAY, DECEMBER 3rd with the following information:
Names and Ages of Children
Last Name
Address
Santa usually has a little treat with him, but you can also place labeled gifts for your kiddos outside where Santa can see them. If he sees the gifts, he will put them in his sack to disperse once inside! Once again, we will also be collecting non-perishable food items and cash donations for the Mukwonago Food Pantry. We made a very nice donation on behalf of Hidden Lakes last year!


I will follow up with more details to all participants next week including your time slot once I have a final count. If you have a preferred time feel free to let me know.
Happy Holidays!
Lindsay Lau – 920.723.9649
Hidden Lakes Treasurer
Posted on
Monday, November 27, 2017 at 07:57AM